Treatment for Substance Abuse & Mental Health
TreatmentSolutions.com is an addiction treatment resource provided by American Addiction Centers (AAC), dedicated to helping you find treatment solutions that meet your needs.

If you or a loved one are seeking solutions for substance abuse, our helpline is open 24/7.
Instantly find your coverage information
Dual-diagnosis treatment centers.

Personalized treatment plans.

Financial options available.

* These fields are required
The Addiction & Recovery Process
American Addiction Centers Facilities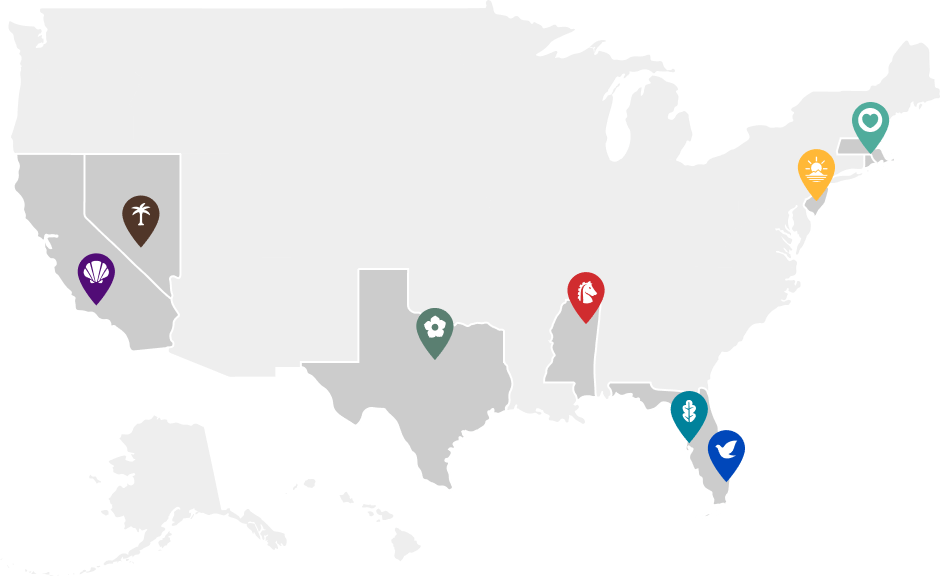 We are a leading provider in rehab & detox treatment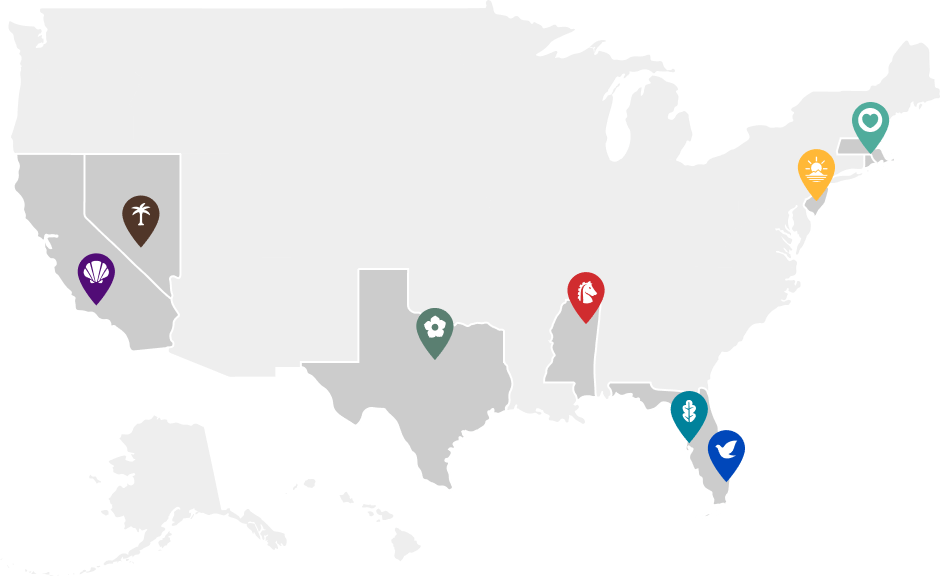 American Addiction Centers (AAC) provides addiction and mental health care at various locations nationwide – from the east coast to the west coast.

Industry accredited, exceptional care
We hold ourselves to the highest standards, and it's apparent in our A+ rating with the Better Business Bureau and the accreditations and memberships we hold.
"If you are serious about your recovery this place is where you want to be."
- Desert Hope Alumni
Read the reviews of our alumni
No two addictions are the same. Every American Addiction Centers facility provides its own combination of proven therapies and services to meet your needs.
We're committed to your recovery
We believe you can succeed and we back up that belief with our 90-Day Brand Promise.
*Terms and conditions may apply, and results may vary.
Want to get help, but not ready to talk?
You can receive 24/7 text support right away and at your convenience. There is no obligation to enter treatment and you can opt out at any time.
We work with many popular providers
We'll instantly check the coverage offered by your insurance provider.
You may receive treatment at one of our facilities at a reduced rate.
View more insurance providers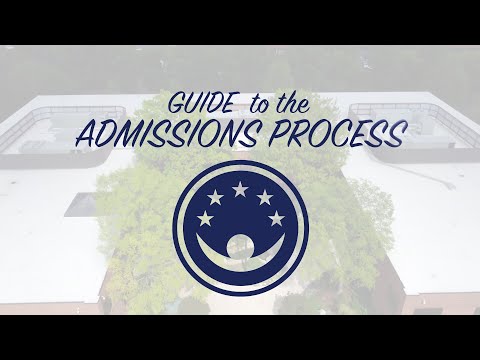 Admissions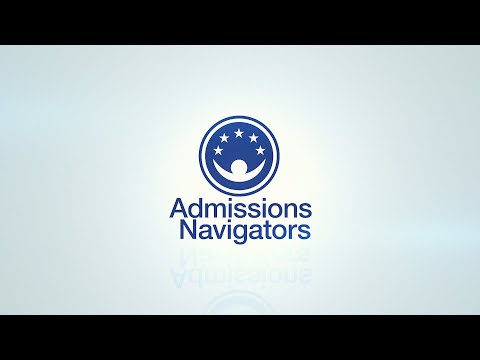 Navigators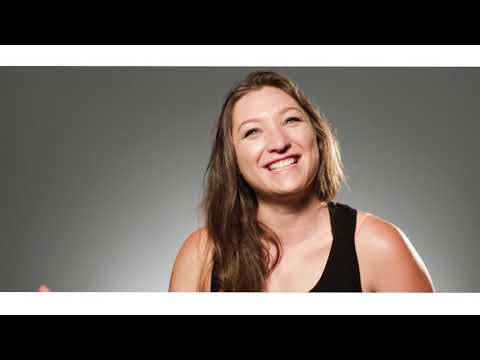 Alumni
American Addiction Centers Admissions Process
If you are unsure where to begin with addiction treatment, you are in the right place. We provide the steps to expect for admissions into an AAC treatment facility.
Frequently Asked Questions
What is the purpose of drug and alcohol rehab?
The purpose of drug and alcohol rehab is to help patients struggling with addiction get sober in a medically supervised environment. Drug and alcohol rehab is encouraged for those with a substance use disorder or addiction.
How much does rehab cost?
The cost of rehab varies depending on the patient's level of treatment, length of stay, insurance coverage, and other unique factors.
Does insurance cover rehab?
Health insurance plans will cover treatment for addiction and mental health disorders. With the passage of the Affordable Care Act, more Americans now have access to these forms of treatment. Plans can vary in terms of what type of coverage they provide or how long they will cover treatment, so it's best to check with your provider or the rehab program you're interested in attending.
How do I know which rehab treatment facility is right for me?
Which rehab treatment facility is right for you depends on your personal situation. Depending on what you are looking for in a treatment facility will determine which facility provides the best treatment program for you.